Lt. Col. Rachel Honderd from the USACE, Charleston District, conducted a site visit at our Toms Branch Mitigation Bank (https://www.amitco.org/our-banks/toms-branch/) in Lexington County, SC. During the tour, USACE leadership discussed wetland and stream restoration and the mitigation banking process. The proposed restoration plans for Toms Branch were highlight. We also discussed several projects in the area that will require mitigation credits from the bank.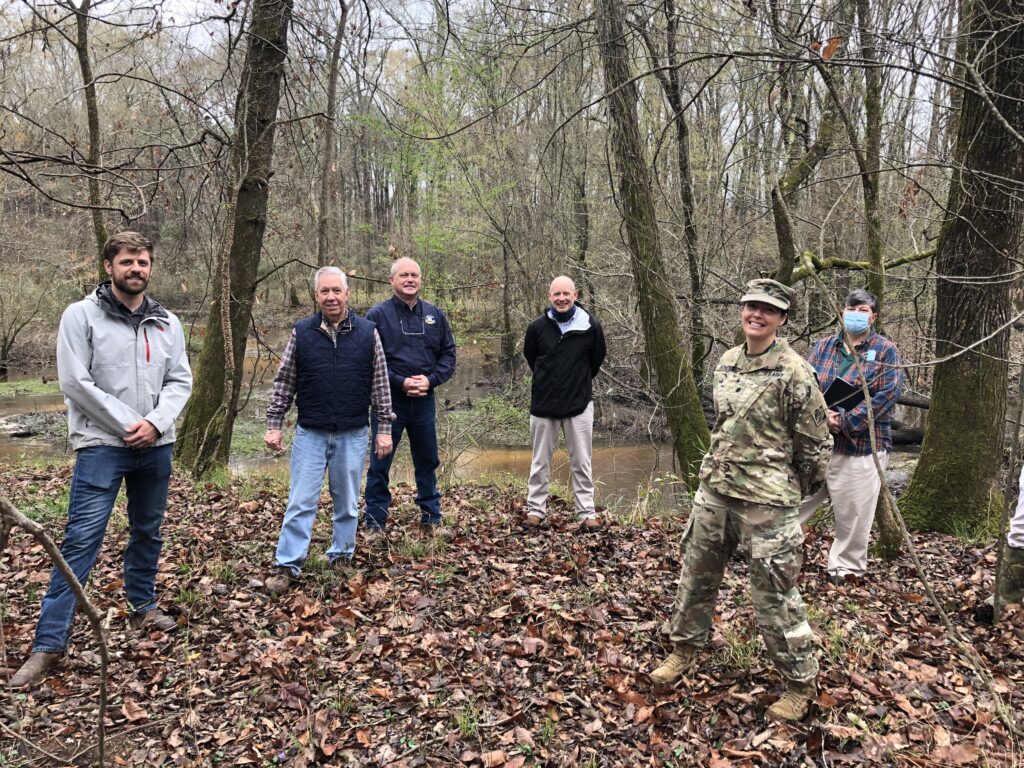 During the meeting, the USACE presented David Wilson with a commemorative coin to recognize his hard work and leadership in the mitigation banking process. David is the chair of the SC Interagency Review Team. He coordinates review and approval of all mitigation banks and credit release request for all of the banks in the state. We were honored to be a part of the USACE's recognition of his hard work.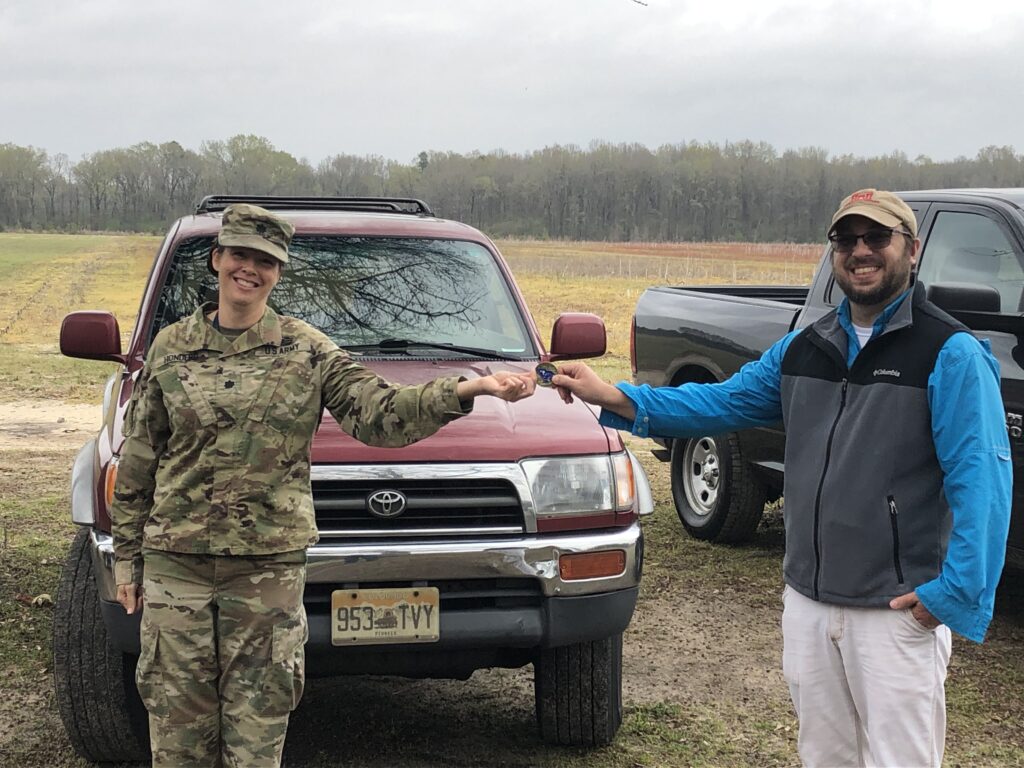 Toms Branch is expected to be approved in early 2021. The bank will provide wetland and stream mitigation credits throughout the Congaree, Wateree, and Lake Marion watersheds. The site will be protected with a conservation held by Congaree Land Trust (https://congareelt.org/).